A Little Slice of Paradise
As I sat there on the white grains of sand, with the music of the waves and the melody of the birds, it felt like the cool and refreshing breeze caressing my face was slowly taking away my troublesome thoughts, every time it whooshed. The feeling I experienced was so surreal that I hadn't realized, I was about to see a sunset at this Laxmanpur Beach that would be imprinted in my mind for eternity.
That was the first beach I had visited on my trip to Andaman and Nicobar. What followed was a series of sunrises and sunsets each one more beautiful than the last. The beauty of these islands is truly unfathomable. It is like a little slice of paradise.
Chidiya Tapu - An Island of Birds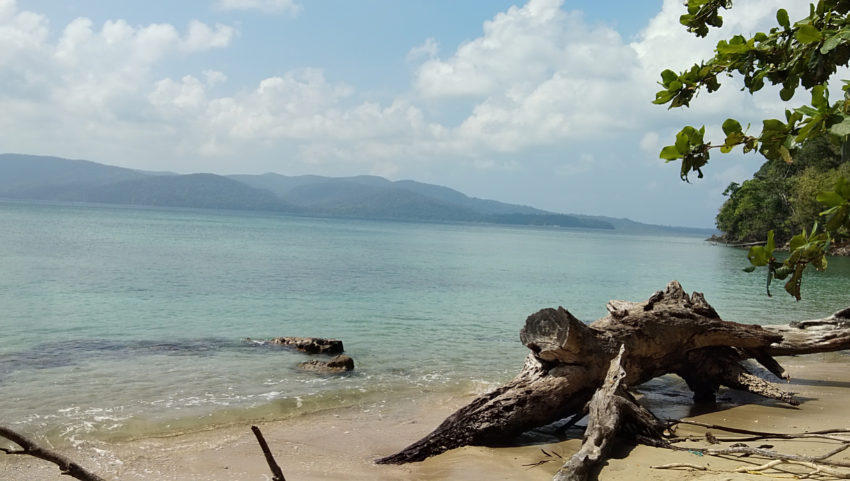 Chidiya Tapu or Andaman's Bird Island looked like someone had spread a green carpet of lush mangroves and is home to various species of birds. It is an apt place for visitors who would love to spend some time by the nature, in the company of trees, birds, and peace. I just couldn't capture enough of it in my memory.
As someone who loves new people and new experiences, I decided to take a bus from Port Blair to Chidiya Tapu. And I came across people that were here from different parts of the world that had come here for an experience that would be etched in their memories forever. The islanders are really sweet, helpful, and full of stories; stories of the island and the tourists they've come across.
When I finally reached Chidiya Tapu the floating colourful specks under the ocean blue sky with their wings spread wide made for just the visual that seems like it has come to life from someone's imagination. But like it is said sometimes reality is more beautiful than imagination could ever be, Chidiya Tapu is the personification of the same.
Mundapahad - An Epitome of Beautiful Height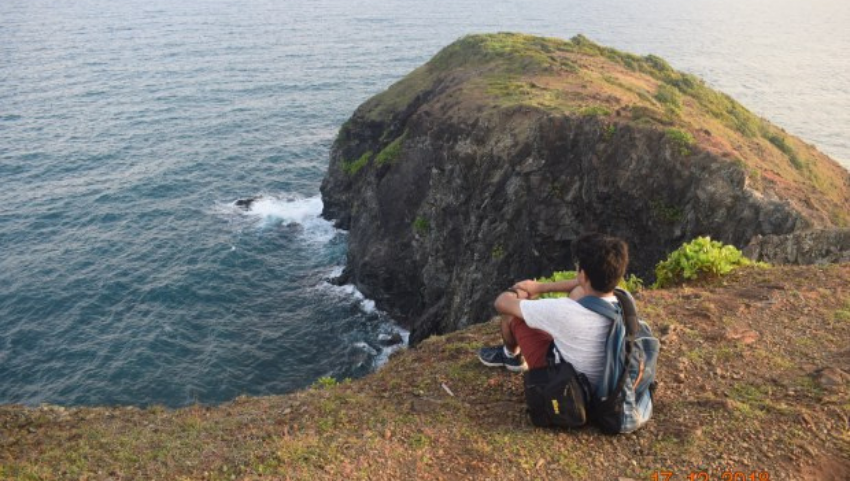 Image Credits -
the mad nomad
As I was admiring the serenity of this place, I came across a rocky path that seemed like a trekking trail, at the end of the beach. I, being a trek lover, decided to see where this path led. What followed was a tricky path covered both sides by the canopy of trees. After a trek of almost 1 km through the jungle, I reached the top which is an open ground area.
The top view is to die for. One side is the emerald green of the jungle, on the other side, aquamarine-like blue ocean and above me, the beautiful sapphire sky. The view feels too precious and its beauty just cannot be justified in words.
The Speaking Walls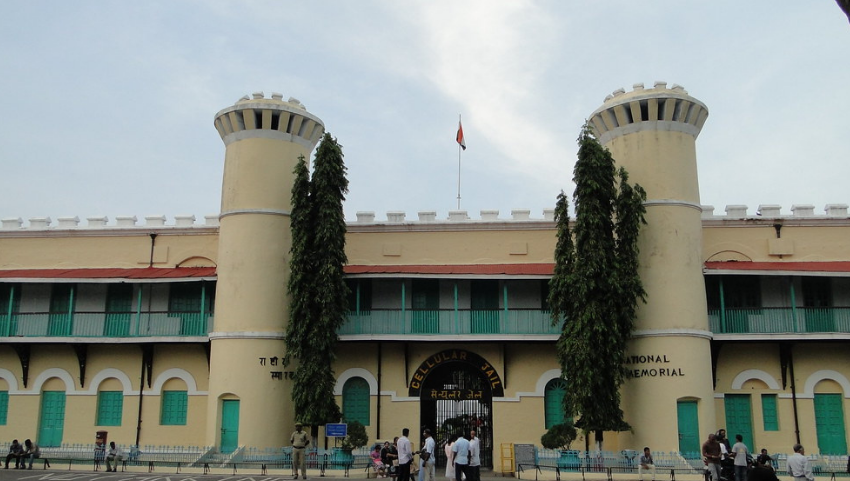 No Andaman - Nicobar trip is ever complete without a visit to the Cellular Jail or commonly known as Kala Pani (Blackwater). That made Cellular Jail the last stop of my trip. This three-storeyed stone structure has been a witness of the monstrosity of the Britishers borne by the prisoners; mostly freedom fighters.
Listen closely and you might hear the walls weeping and whispering stories of people that sacrificed everything for one dream - AZAADI (freedom). Now converted into a National Memorial, this place is a reminder of the debt that we owe to our freedom fighters and our motherland.

Expert L
December 06, 2021
Get Matched to Top Travel Expert
Best Travel Guide

Our experts offer comprehensive advice on destinations and types of trips that appear in their Profiles and some of their experiences are shared as these Travel Stories If you like the story and want to connect you could book an appointment for a consultation with them from here directly.

Personalized Matching

You could search for Experts by Destination or their Special Expertise in a specific type of trip.
Connect to an Expert